Application
THE APPLICATION IS NOT ON THIS SITE.
PLS. READ OVER OUR WEB PAGE ADOPT A BIRD NEXT.
APPLICATIONS ARE MAILED AFTER YOUR EMAIL INTERVIEW/CHAT.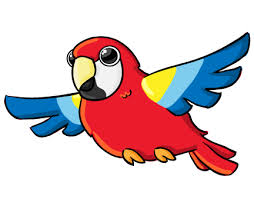 First Step: Read over our webpage ADOPT A BIRD
Second Step: Contact our interviewer at:
aparrottoaflamingo@danworld.com (copy link)





IN DEFENSE OF ANIMALS--11 Important Questions to Ask Yourself Before Becoming a "Bird Parent"
http://www.idausa.org/campaigns/wild-free2/the-truth-about-parrots-as-pets/questions-to-ask-yourself-before-becoming-a-bird-parent/
(copy link)
1/25/18
---
< - - - - - - - - - - - - -
NEXT: To continue, SCROLL UP to the sidebar in the upper left hand corner of this page.
CLI CK on the upper tabs to continue.
-- APPLICATION -- (YOU ARE HERE NOW)