AdoptBird
The Application is not on this site. Please read over this page first..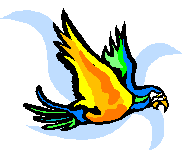 A-Parrot to A-Flamingo Rescue is looking for the best homes for our birds. This page will explain some of our adoption qualifications.
Step 1: One must have some bird ownership experience. There will be some READING for you to do. If you are serious about adopting a bird from us, our interviewer will send you more info. We put everything in writing to avoid misunderstandings later, so please understand that this info is NOT in text format.
Step 2: Pls. read this page over (ADOPT A BIRD). If everything sounds OK after you finish, email our interviewer who will start your email interview explaining our application process more in detail.
Step 3: You must be open to answering our questions. Since this is the internet, we do not know who is contacting us. A-Parrot would just like to get to know you a little first. Not everyone may be approved to adopt a bird from A-Parrot Rescue. We are looking for a match for every bird turned over to our agency.


Step 4: Expect an email interview, Questionnaire, and an Application as part of A-Parrot's Adopter screening process.
Pls. read on ….
---

INFO ON OUR PARROT ADOPTION PROCESS:
1. Thank you for checking A-Parrot to A-Flamingo Rescue out and wanting to adopt a bird from us!
2. Parrot species are only adopted out to experienced Parrot owners. Small bird ownership does not count to be approved to adopt a Parrot.
3. As proof of your qualification, we will need a copy of a proof receipt that you have owned a Parrot in the recent past. (No pictures or videos count as proofs.) See below for samples of applicable receipts. Our email interview will tell you when we need this proof receipt.
4. Exception: Cockatiel, budgie, finch applications do not require a proof receipt. There is still an interview process you must follow.
**************************************************
SAMPLE PROOF RECEIPTS THAT CAN APPLY:
A purchase receipt for a parrot, vet check receipt, grooming receipt, DNA certificate, bird prescription bottle label, pet sitting or boarding receipt, pet insurance certificate, parrot cremation receipt, etc. The bird's species must be on the receipt. Your vet or pet shop may have a copy they can get from their records.
Or just go and get your current parrot's wings and claws clipped NOW and you will have your receipt.
**************************************************
5. THESE WILL NOT APPLY AS PROOF OF PARROT OWNERSHIP:
(1) No -- Pictures of parrots, videos, or personal references (except a reference from a vet you take your parrots to, written on the vet's stationery).
(2) No -- Receipts from a previous owner or a friend or relative that houses the parrot now.
You are the Applicant. The receipt needs to be in your name.
(3) A-Parrot does not consider personal "ownership" as: Parrots you visit, pet sat for, were owned or bred by one of your relatives, working in a pet shop, or parrots that were family owned when one was a child. You, as an adult, will need to give us proof you LIVED with a parrot in your home. We adopt to mult-pet owners, but ownership of other pets is not taken into consideration if you are looking for a Parrot.
6. ARE YOU LOOKING FOR A BABY PARROT ?
A rescue is not the place to find baby parrots.
A-Parrot to A-Flamingo Rescue primarily gets in older, unwanted parrots. Parrots 20 years and older are coming in now. The larger the parrot, the longer the life span. With good care, a parrot's lifespan can reach 50 or 75 years depending on the species.
7. YOUR LOCATION:
(1) Our Adopters must reside in the state of Ohio. Parts of Michigan and Pennsylvania may be OK.
(2) A-Parrot to A-Flamingo Rescue does NOT ship birds. We do not deliver birds to you, nor do we meet you part way for drop-off.
(3) The Adopter must come to us in Brecksville to visit the bird of his/her choice after one's Application has been approved. We need to interview and meet the actual Adopter in person at that time.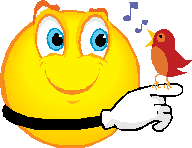 8. We do not adopt out birds as gifts for children or adults. One must be 21 years of ago to apply for a bird.
9. Our Board of Directors makes all final adoption decisions. You will be "applying" to adopt. Merely "applying" is no guarantee of being able to obtain a bird from our agency.
10. VISITING OUR BIRDS:
Our "Virtual" parrot tour is on our page at Petfinder.com
See: http://www.petfinder.com/pet-search?shelterid=OH662 (copy link)

There is no visiting of birds until your Application has been approved first.
10. All interviewing, questions, etc. are initially done over email. We do NOT phone or text interviews.
11. There are rehoming donations to adopt. Usually a nice cage goes out with the bird along with toys and food. Donations are reasonable for the species.
12. There is more info we need to send to you.
Email Fran at: aparrottoaflamingo@danworld.com
You must be open to answering our questions about your parrot ownership experience. Parrots are adopted out to adults only. Parrots are not adopted out to someone who has never owned a parrot before.
A-Parrot to A-Flamingo Rescue's adoption requirements are based on some of the actual reasons A-Parrot has had birds turned over to us in the first place. We are especially looking for Adopters with an open mind to working around a parrot's "possible issues". Or with luck, there may be no issues!
---

A-PARROT TO A-FLAMINGO'S AVAILABLE BIRDS:
To view pictures and info on A-Parrot to A-Flamingo's current rescue birds waiting for homes, copy this link:
http://www.petfinder.com/pet-search?shelterid=OH662
CLICK ON THE BIRD'S PICTURE FOR ITS INFO.
---
---
The Application is not on this site. You need to go thru our email interview/chat first... Applications are mailed later.
---
Never applied to adopt a rescue pet before? Check out this link for information on what to expect from a rescue organization.
http://pawsforseniors.org/ultimate-guide-to-pet-adoption.pdf
The Ultimate Guide to Pet Adoption
Rescue Info Book on the Internet (free, in pdf format)
Written by: Suzie Cyrenne, of Homeoanimal.com
Natural health products for pets
---
Looking to adopt a flamingo? We are still waiting for one to be offered to us!
1/25/18
---
<- - - - - - - - - - - - -
NEXT:
To continue, SCROLL UP to the sidebar in the upper left hand corner of this page.
CLI CK on the upper tabs to continue.
-- ADOPT A BIRD -- (YOU ARE HERE NOW)