AdoptBird
The Application is not on this website. Pls. read this page first...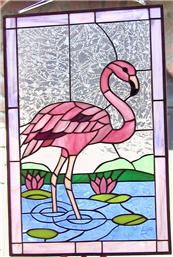 Thank you for wanting to adopt a homeless Parrot or small bird! A-Parrot to A-Flamingo Rescue is looking for the best homes for our birds. This page will explain some of our adoption qualifications.
A-Parrot has some adoption rules to follow in order for us to locate the best home for all of the birds left in our care. If you read the info on this page over, you will see what our agency is looking for in an Adopter. Do you qualify?
Requirement #1: To adopt a Parrot, you must be able to provide us with a proof receipt that you have owned a Parrot in the recent past. These birds are only available to experienced Parrot owners. Never owned a Parrot? Have no receipt? Pls. come back to us to adopt your second Parrot. Keep your receipt as proof.
We consider the species noted below as birds with similar personality quirks for possible adoption approval: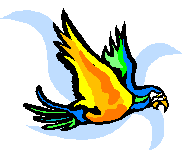 To adopt a....
Large Parrot - Macaws, Cockatoos, Amazons, Eclectus (We need one proof receipt for one of these species IN ORDER TO ADOPT ONE OF THESE SPECIES). No exceptions.
Medium to Small Parrots - Congos, Timnehs, Meyers, Caiques, Senegals, etc. (We need one proof receipt for any of these size parrots OR one of the 4 species noted above).
Quakers, Conures, Parrotlets, Bourkes, etc. - (We need one proof receipt for one of these species in order to adopt one of these species. If you have a receipt for a large or medium to small species of parrot that is OK too)

Cockatiels, Lovebirds, Budgies, Finches no proof receipt is necessary but you must know something about caring for these species.
---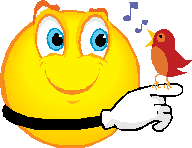 Step Step 1: There will be some READING for you to do. If you are serious about adopting a bird from us, our interviewer will email you more info in our interview/chat.
Step 2: Pls. read this page over (ADOPT A BIRD). If everything sounds OK after you finish reading this page, email us back to start your email interview/chat.
Step 3: The interview/chat consists of 4 emails. Fees are explained on our 3rd email/chat. We do not text the interview. A-Parrot Rescue would like to get to know you a little during this chat.
Step 4: You must be open to answering our questions during this interview.


Step 5: Process Summary: An email interview, Questionnaire, small Application Fee, and then the Application is mailed to you.
Step 6: Pending our Board approving your Application, rehoming donations apply when you pick up the bird of your choice.
---
---
Why does A-Parrot Rescue insist on your giving us a proof receipt to prove you owned a parrot before?
This is the Internet. We do not know the people who are applying to adopt a parrot. A receipt proves one is an experienced parrot owner. A vet check receipt for your parrot is the best type of receipt. Email us if you wish more info on why we adopt only to experienced parrot owners.
---
---

MORE INFO ON OUR PARROT ADOPTION PROCESS:
1. Thank you for checking A-Parrot to A-Flamingo Rescue out and wanting to adopt a bird from us!
2. Birds are continually coming in and out. Keep checking our Petfinder page at https://www.petfinder.com//pet-search?shelter_id=OH662 for updates.
3. Small bird ownership does not count to be approved to adopt a Parrot.
4. For Parrot adoption, we need a proof receipt you owned a Parrot in the recent past. Above we have spelled out which species you own qualifies for adoption of which species. There are several types of receipts we accept. Pls. see below:
SAMPLE PARROT PROOF RECEIPTS THAT CAN APPLY:
A purchase receipt for a parrot, vet check receipt, clipping/grooming receipt, DNA certificate, bird prescription bottle label, pet sitting or boarding receipt, pet insurance certificate, parrot cremation receipt, etc. The bird's species must be on the receipt. Your vet or pet shop may have a copy they can get from their records.
Or just go and get your current Parrot's wings and claws clipped NOW and you will have your receipt. No current Parrot? Email us to apply for your second Parrot. Save your receipts.
---
THESE WILL NOT APPLY AS PROOF OF PARROT OWNERSHIP:
(1) No -- Pictures of parrots, videos, or personal references (except a reference from a vet you take your parrots to, written on the vet's stationery).
(2) No -- Receipts or references from a previous owner or a friend or relative that houses your parrot now. You are the Applicant. The receipt needs to be in your name with the Parrot species noted on the receipt.
(3) A-Parrot Rescue does not consider personal "ownership" as: Parrots you visit, pet sat for, were owned or bred by one of your relatives, working in a pet shop, rehabbing wild birds, or living with parrots that were family owned when one was a child. You, as an adult, will need to give us proof you LIVED with a parrot in your home.
A-Parrot Rescue adopts to mult-pet owners, but ownership of other pets is not taken into consideration if you are looking for a Parrot. Also, "having lots of love and time" are not taken into consideration for approving applications.
(4) You cannot bring your parrot with you here as proof of parrot ownership. We need a piece of paper proof for your file. Our specific email interview will explain WHEN we need this paper proof.
---
ARE YOU LOOKING FOR A BABY PARROT ?
A "rescue" is not the place to find baby parrots.
A-Parrot to A-Flamingo Rescue primarily gets in older, unwanted parrots. Parrots 20 years and older are coming in now. The larger the parrot, the longer the life span. With good care, a parrot's lifespan can reach 50 or 75 years depending on the species.
---
OTHER INFO YOU NEED TO KNOW:
(1) Our Adopters must reside in the state of Ohio. Parts of Michigan and Pennsylvania may be OK.
(2) A-Parrot to A-Flamingo Rescue does NOT ship birds. We do not deliver birds to you, nor do we meet you part way for drop-off.
(3) The Adopter must come to us in Brecksville to visit the bird of his/her choice after one's Application has been approved. We need to interview and meet the actual Adopter in person as the last step in granting parrot adoptions.
(4) We do not adopt out birds as "gifts" for children or adults. One must be 21 years of age to apply for a bird. We need to interview the person who is actually going to get the bird.
(5) Being "home all the time" or on "disability" are not points we consider as primary approval qualifications for parrot adoption. For a homebound person, Parrots can be very expensive to own, may need to go to the vet at some time, and a Parrot's food (pellets, seed, nuts, treats, table food) and toys can be expensive. One must be able to afford the upkeep of owning a Parrot .
(6) Our Board of Directors makes all final adoption decisions. You will be "applying" to adopt. Merely "applying" is no guarantee of being able to obtain a bird from our agency. We reserve the right to choose the best home, in our opinion, for each bird that is adopted out.
(7) There is an Adoption Contract for you to sign when you pick up your bird. A cage, toys, and food are usually included with each bird.
(8) A-Parrot Rescue adopts out birds responsibly -- in visually healthy condition. There are no health guarantees. We recommend that all birds be avian vet checked within two weeks of pickup.
---
Visiting our Birds:
Our "virtual" bird tour is on our page at Petfinder.com . Birds and their info is posted on Petfinder. Be sure to click on the picture of the bird. More info will pop up about the bird. See: http://www.petfinder.com/pet-search?shelterid=OH662 (copy link)

There is no visiting of our birds until your Application has been approved by our Board of Directors first.
---
Adopting to Multi-Pet Owners:
It is great if you are a multi-pet owner and have other rescue pets, but Parrot upkeep and care is not the same as caring for other types of pets. Owning different pet species is like comparing apples to oranges.... Researching parrot care is wonderful, but we need to go one step further by requiring that one has lived with a parrot in their home to possibly qualify to adopt.




A-Parrot to A-Flamingo Rescue's adoption requirements are based on some of the actual reasons A-Parrot has had birds turned over to us in the first place. We are especially looking for Adopters with an open mind to working around a parrot's "possible issues". Or with luck, there may be no issues!
We sometimes have some nice extra used cages, playstands, carriers, etc. available for purchase (cheap). This helps us buy more food for our birds. Inquire if you are interested.
If the info here is acceptable to you, email our interviewer at:
aparrottoaflamingo@danworld.com
Thanks for reading over this page!
---
The Application is not on this site. You need to go thru our email interview/chat first... Applications can be mailed after we get to know you a little during our interview.
---
Never applied to adopt a rescue pet before? Check out this link for information on what to expect from a rescue organization.
http://pawsforseniors.org/ultimate-guide-to-pet-adoption.pdf
The Ultimate Guide to Pet Adoption
Rescue Info Book on the Internet (free, in pdf format)
Written by: Suzie Cyrenne, of Homeoanimal.com
Natural health products for pets
---
Looking to adopt a flamingo? We are still waiting for one to be offered to us!
4/22/18
---
<- - - - - - - - - - - - -
NEXT:
To continue, SCROLL UP to the sidebar in the upper left hand corner of this page.
CLI CK on the upper tabs to continue.
-- ADOPT A BIRD -- (YOU ARE HERE NOW)