Home Page
---
A-Parrot to A-Flamingo, Inc., Parrot Rescue
Brecksville, Ohio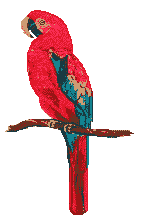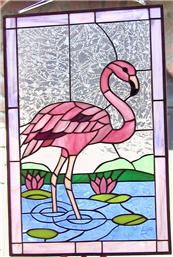 ABOUT A-PARROT TO A-FLAMINGO, INC.

Not-for-Profit Parrot Rescue Organization
Our Function is Re-Homing Parrots Needing a New Home
Mostly Older Parrots are Available for Adoption
"No Kill" Policy - Adoptions to Experienced Parrot Owners Only
Located in Northern Ohio, USA
"Our Agency Works for Birdseed"
PS: If you do not hear back from us promptly, please use ANOTHER email address to contact us from. Put our email address (aparrottoaflamingo@danworld.com) in your address book as an approved address to allow us to reply back to you. We are having trouble reaching some people trying to contact us from AOL, Windstream, and Outlook addressees.
---
OUR NONPROFIT STATUS

A-Parrot Rescue is a not-for-profit parrot rehoming organization. But we do not have 501C3 status at this time.
A-PARROT'S WEBSITE:
http://aparrottoaflamingoinc.zoomshare.com/ (you are here now)
Do you have questions? A lot of info is included in this website for everyone's convenience.
Step One: Pls. scan the info on the tabs in the upper lefthand corner.
Step Two: If everything sounds OK to you so far, THEN email Fran at aparrottoaflamingo@danworld.com
---
WELCOME !

Thank you for checking out our parrot rescue site..
As a rescue organization, A-Parrot to A-Flamingo primarily takes in older parrots. A lot of Amazons 30 years and older are coming in at this time. If you want to adopt a young or baby bird, a rescue is not the place to look. A-Parrot will take in any age bird but we specialize in taking in unwanted, older, but healthy, parrots and small birds. Rehoming donations apply.
All adopters will be screened first.. Our agency will adopt parrots to multi-pet and multi-bird owners.
Adoption consideration depends on your completing our adoption process, reading over our adoption information, filling in our application, with final approval by our Board of Directors. Our process takes longer than one just texting us. We need to get to know our potential adopters first. You must be open to our asking you questions also.
This website is very detailed. Please READ it over carefully. Most questions you have about A-Parrot to A-Flamingo Rescue are covered on this site. We honestly put our policies in WRITING on this website to eliminate misunderstandings later.
---
WE NEED ADOPTERS...

One must be 21 years of age to start the adoption process. Most of the questions you may have about A-Parrot Rescue are included on the sidebar choices on the left. Please take the time to review these pages before you email us.
---
DO YOU HAVE A PARROT YOU CANNOT KEEP?

You have reached a safe haven for parrots needing a new home. A-Parrot to A-Flamingo's function is "rehoming" parrots into the best home we can find. A-Parrot to A-Flamingo Parrot Rescue would be happy to assist you:
(1) A-Parrot to A-Flamingo Rescue is not soliciting for parrots for our personal ownership. We find experienced parrot owners to rehome all birds to.
(2) We do not foster or pet sit birds for anyone. It must be your final decision to have A-Parrot to A-Flamingo Rescue rehome your bird for you.
(3) We cannot start the "rehoming process" until birds are brought to us and signed over to us.
(4) Our organization cannot purchase your parrot. You will need to place an ad for that.
(5) Cages with the birds are optional. But it is is better to let a parrot go with its own cage since the bird will be most comfortable with its cage and will adjust to its new home easier.
(6) At times there may be a waiting list for our taking in birds as our holding space is limited, especially for large parrots.
(7) We reserve the right to accept or turn down taking in any bird offered to us.
(8) A-Parrot Rescue would be happy to assist you in finding a good, safe home for a bird you are not able to keep any longer. Age does not make a difference. All we ask is that the bird is in perfect feather and healthy.
(9) A drop off donation is requested so we can buy more food for your parrot until it is rehomed.
Note: A-Parrot to A-Flamingo Rescue will always consider the welfare of birds turned over to our organization first, above the wants or needs of the tentative Adopter.
Please go to our page "DONATE BIRD" for more info.
---
BIRD SPECIES A-PARROT TO A-FLAMINGO DOES TAKE IN:

Most large, medium and small species of parrots. Small cage birds. Note that our space is limited for large parrots so there may be a waiting list for acceptance of these species. Due to our limited funding, we can only accept parrots in perfect feather and in good health. Birds must be brought to us in Brecksville OH.
NOTE: We do not climb trees to catch birds for you! That part of "rescue" is not our job.
FLAMINGOS? We will gladly accept "unwanted" pink plastic garden flamingos -- to add to the flock "decor" in our yard.
---
A-PARROT DOES DOES NOT TAKE IN:

NO wild or outside birds, baby birds fallen out of nests, farm birds, game birds, swans, peacocks, toucans, mynahs, lories, doves, pigeons. But we may be able to assist you with a referral.
---
BIRD / PARROT ADOPTION BASICS

You will be "applying" to adopt a bird. Pls. read over this website. A-Parrot Rescue only adopts PARROTS out to experienced parrot owners. A proof receipt that you own a PARROT TO ADOPT A PARROT is part of the adoption process. To be fair, everyone must follow A-Parrot's adoption process in order to be considered for adoption.
A-Parrot Rescue does not ship birds, nor do we meet you part way for drop-off. We need to meet the actual adopter before adoptions are finalized also. We do not adopt out parrots as "gifts" for adults or children. A-Parrot will need to interview the potential Adopter in person. . We reserve the right to deny final approval of adoption also. Homes are located for parrots with consideration of each individual parrot's needs
A-Parrot Rescue does not rehab parrots for you since we do not want YOUR parrot to become attached to anyone on our staff prior to it going to its new home. And we also do not want to unnecessarily stress out the birds waiting for placement here. Our Adopter needs to be a patient person willing to work with the bird they choose.
---


WHO WE ARE

A-Parrot to A-Flamingo, Inc., Parrot Rescue takes the place of The Bird Placement Program. BPP is closed as of June 2007. Our same rescue team has been (and is continuing to find) new homes for unwanted birds for well over 30 years.
A-Parrot to A-Flamingo, Inc. is also privileged to have a page listed on Petfinder.com Our current adoptable birds, pictures and bird personalities, are advertised there. Feel free to keep checking our page there for bird updates...
Our parrot rescue is run out of our private home. Appointments are necessary for drop off or after your Application has been approved. See our Webpage: "OUR HOME RESCUE" before you make an appointment to visit us.
A-Parrot to A-Flamingo Rescue also volunteers as a consultant to the Brecksville Animal Control Department for bird and parrot issues in the city.
---
OUR ADOPTION PROCESS SUMMARY:

This is info for our tentative Adopters.
(1) Potential Adopters must contact us via email first. We do not interview by text, in person, or by phone. Our info is put in writing.to avoid misunderstandings later.
(2) Applicants must be open to answering questions that A-Parrot to A-Flamingo Rescue may have. Our Board reserves the right to approve or refuse any application submitted to us. Our Board of Directors makes all final adoption OK's.
(4) Drop-off and pick up of birds is in Brecksville, Ohio ONLY. We will adopt out to people in Ohio, Michigan, Pennsylvania. (areas local to us in Ohio). Inquire... We do not ship parrots. We will need to intereview and meet the actual Adopter here in Brecksville before a parrot adoption is finalized..
(5) Birds are adopted out "as is", in visually healthy condition. We adopt to multi pet owners, but everyone must understand that owning a cat or a dog is NOT the same as owning a parrot. Previous parrot ownership is a qualification for adoptiion.
(7) If you are OK with the above info, feel free to email our Interviewer at: aparrottoaflamingo@danworld.com (copy this address)
---