OurHomeRescue
---

OUR HOME RESCUE SET UP

---
Dear Parrot Friend:

This info just describes A-Parrot to A-Flamingo's visiting area which is in a private home. Our agency may not be set up like other rescues. We hold birds in a home environment. This should not be an issue for most everyone, but here is the info anyway.
** Please read this info before you make an appointment to drop off or pick up a bird at our Rescue.**
---
Welcome!

If your application has been approved, CONGRATULATIONS. We are looking forward to meeting YOU.
If you are dropping off a bird, we will do our very best to find a good home for your bird. :-)
---
Our Bird Viewing Area:

1. You will not be coming to a pet shop. Our visiting area is a small area in our home. There may be cages (full or empty) taking up most of that space.
2. There will probaby be some seed on the floor. Birds do throw their seed around all the time. That is what birds do.
3. There are no tours through our PRIVATE HOME past that point.
4. All birds will be in their cages when you visit. We have no birds on playstands in our holding area. In other rooms, yes. Not available for visiting, though.
5. The area may be crowded with boxes of seed and bird supplies. Each rescue bird is on an individual diet when they come in, and we may have stacked supplies that go out with them. We need to make use of all the space we have here.
6. If you are expecting a pet shop-like viewing area here with lots of aisles to go thru, you will be disappointed. Our rescue birds are in one room, one aisle. We are prepared for emergency take-ins, so small cages "may" be stacked.
7. A-Parrot Rescue only has room for 2 people to visit at a time. An appointment is necessary for pick up and drop off of birds. Parrots can be noisy, so expect that fact.
8. We are a legal nonprofit parrot rescue even though we operate out of our home. Incoming funds are for bird upkeep and care until birds are rehomed. Our agency is not a 501C3 at this time.
---
Appointments:

1. We are available most afternoons, 7 days/week by appointment. Hours 1 PM-4:30PM
Brecksville 44141 is our location for pick up or drop off.
2. Our foster people bring our birds back here to to be viewed at our home in Brecksville. When cages/space is filled, tentative incoming birds will need to go on a waiting list.
3. Is this your final decision to release your bird to us? If you are still undecided, wait.
4. If you need to change an appointment, that is fine. But please be courteous and call or email any changes.
5. Email Fran at aparrottoaflamingo@danworld.com for drop off or pick up.
---
A "Full Moon" Day in the Life of a Rescue Person - September 2014

I apologize that I have to be so explicit with the info above. But we had an issue with a lady named Carol from Painesville who visited in September and adopted one budgie for her child. The next day she made some phone calls to try to report me to the city since I did not offer her a "tour" of my home. For some reason, she though A-Parrot Rescue owed her a private tour through all the rooms in my house.
She did tell me afterward that she expected to make a "personal judgment" if A-Parrot Rescue was a "valid parrot rescue organization" according to her "research" of what a parrot rescue is supposed to be.
It must have been a full moon that day! Most other bird rescues regularly do advance home checks for their potential Adopters before adopting out birds to that person. A-Parrot Rescue did not request a tour of her home in order to OK her adopting the budgie. Home security and privacy considerations work both ways....
---
A-Parrot Rescue's Set-Up

1. Since we are a parrot rescue, you will see CAGES, empty or full, waiting for the next bird to come in.
2. Our rescue agency functions merely as a safe haven, a temporary stopping-off point, for birds and parrots needing new homes. Birds are not let loose here all day long for their safety. But life is a jungle here for our feathered visitors! They will enjoy the noises of other parrots in our home.
3. A-Parrot Rescue is not soliciting for parrots as our personal pets. What comes in will be adopted out per our screening process.
4. Parrots come and go here all the time. That is our "job". Also, all parrot rescues people will have some birds of their own. We are all bird lovers or we would not be doing rescue in the first place.
5. If you have an issue with anything we have freely explained to you in the above info, you may feel free to find another rescue agency or person for assistance.
---
Again -- Another "Full Moon" Day in Rescue! Feb 2014

We have come across so many nice new friends in rehoming our parrots, but every once in a while the "full moon" is out again and another instance like this happens.
Unfortunately, but rarely, a parrot adoption application is not approved when we actually meet the person. This happened in February. Our Board denied the application of a parrot owner from the Columbus area who owned parrots, claimed to do dog rescue, and also bred small dogs. She at first sounded perfect to adopt a parrot.
But her application was denied because of her rudeness when she visited here. And we also were told she always let her pit bull loose by her own parrots when the birds were out of their cages. Her application was denied.
The day after she visited, she retaliated against A-Parrot calling the city to complain about our parrot rescue's set up. Because she was supposed to be a rescue "professional", she figured her lies would "get even" with A-Parrot Rescue for denying her application. It is a shame that an adult cannot accept the answer "no". Courtesy works both ways here. She did not get a parrot from our agency. That is why we need to meet our Adopters in person for final approval of adoption.
A-Parrot's Board of Directors will always consider the parrot's safety and welfare over someone's so-called "animal credentials" also.
---
Parrots Rule

A-Parrot to A-Flamingo believes that the safety and welfare of all birds turned over to us must come before the desires and expectations of their tentative new caretakers. If one does not agree with A-Parrot's bird holding policy as explained to you here, then in all honesty, we are not the placement agency for you. Maybe another parrot rescue organization can help you instead.
Very few vindictive people come out of the woodwork like the two people noted above.
We thank you all for your understanding why we feel we need to pass this info along to you before you make your appointment to visit us. If you change your mind about releasing your parrot to us, that is up to you, but pls. read over this info so you do not waste a trip, nor waste our time holding cage space for the bird you want us to help you rehome.
PS: The Animal Control Officer in Brecksville and the Cleveland Animal Protective League have both requested assistance from A-Parrot to A-Flamingo in the past for picking up, holding, and rehoming unwanted or abandoned pet birds in Brecksville or locally over the years. They been here to drop off birds for A-Parrot to rehome also and are well aware of our agency's bird holding set up.
---
THE CHOICE OF CAGING OR NOT CAGING A PARROT

It is my own opinion that keeping a pet bird or parrot out of their cages, loose all the time, invites trouble. Parrots are destructive, they chew furniture, wood, will chew cords, shred your drapes, chew your woodwork, pick off the keys of your computer, etc. Little birds can disappear in the house, end up on the floor and get stepped on, fall into the aquarium or hot pot on the stove. Let alone fly out the door! Accidents can also happen if dogs and cats interact.
Of course, your preference in housing your own parrots is at your own option. But over the years I have heard so many horror stories about birds getting out, getting lost or hurt. Losing a bird outside can be devastating with little chance of your getting the bird back. A-Parrot rescue recommends that all parrots' wings be kept clipped at all times.
FYI, a few years ago, I saw a loose Congo African Gray parrot flying high up in the oak trees at the park in Parma. I have even come across someone's dead African Gray parrot in the road in Richfield. I personally never take parrots outside, unless it is in a carrier or a cage. A bird is a bird. At some time, it WILL decide to take off on you, whether it is clipped or not. It is heartbreaking to watch your treasured parrot fly out the door or window. You need to know that the chance of getting a parrot back is very slim if it ever takes off on you.
At A-Parrot to A-Flamingo our rescue birds are only let out of their cages if someone is watching them. But the actual Adopter is the one who most probably will let their new bird out of its cage for one on one interraction, depending on a parrot's personality and tameness.
Therefore, If you expect our A-Parrot Rescue to allow the parrot you turned into us wander around our house, that will not happen here. We believe in "safety first" when it comes to parrot care. My opinion is that as long as a parrot has a large cage, lots of toys, a buddy bird next to its cage, and is let out only when supervised, and never taken outside except in a cage, they will be fine here.
These instances are some of the reasons A-Parrot to A-Flamingo stresses SAFETY when it comes to housing and owning parrots. It is NOT that our rescue birds are in solitary confinement while in our care. A-Parrot to A-Flamingo's policy is to use COMMON SENSE as part of our parrot ownership agenda. My opinion here may be in the minority of parrot ownership opinions, but A-Parrot's "job" is to keep birds under our care safe until adopted out.
F.F.
---



A-Parrot to A-Flamingo, Inc., Parrot Rescue of Brecksville, Ohio would be happy to assist you in rehoming the parrot (or small bird) you may need to find a good home for.
However, all birds must be released into A-Parrot's care before the screening and relocation process can begin.
Thank you for reading over this page!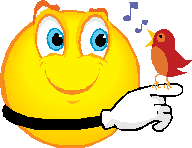 11/3/19
---
---
< - - - - - - - - - - - - -
NEXT: To continue, SCROLL UP to the sidebar in the upper left hand corner of this page.
CLI CK on the upper tabs to continue.
-- OUR HOME RESCUE SET-UP -- (YOU ARE HERE NOW)